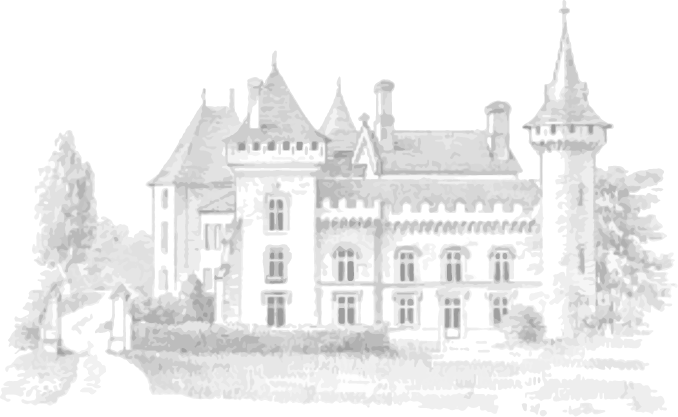 The history of the château has been fashioned by its successive owners. It was known as Motta-Verta (Motta being Latin for the little elevation on which the Lord's domain was built, and Verta to describe the greenery of the landscape) before being called Château Talence at the beginning of the 16th century. Among the successive owners were some illustrious families including the Canteloups, Géres, Pierre de Vallier, and Jean Dubernet who, upon his death in 1652, left it to one of his daughters, wife of Gaston de Secondat, baron of Montesquieu and lawyer at the Parliament of Toulouse.
In 1689, the year of the birth of the writer and philosopher Charles Louis de Secondat, baron of La Brède and of Montesquieu, the château was sold to the De la Devise family. After that it was owned by the Cursol family until the beginning of the 19th century. In 1814 it was bought by General Etienne Donna, aide-de-camp to Joseph Bonaparte, King of Spain, after which it passed into the hands of the De Beaumont family who sold it in 1892 to Honoré Picon whose heirs by the name of Gonfreville then sold it to André Abadie in 1940. Philippe Pieraerts bought it from Abadie's heirs in 1981. The estate has been owned by Andy Lench since 2007.
Here is an extract from the Carignan book, its past, its history (In French).
The men and women of Château Carignan are driven by a shared passion for the earth and the vines. We share the same values and a deep love of our profession, whatever our role may be. Each of us contributes our knowledge, curiosity and talent to create great wines that reflect the terroir and which we take great pleasure in sharing with you.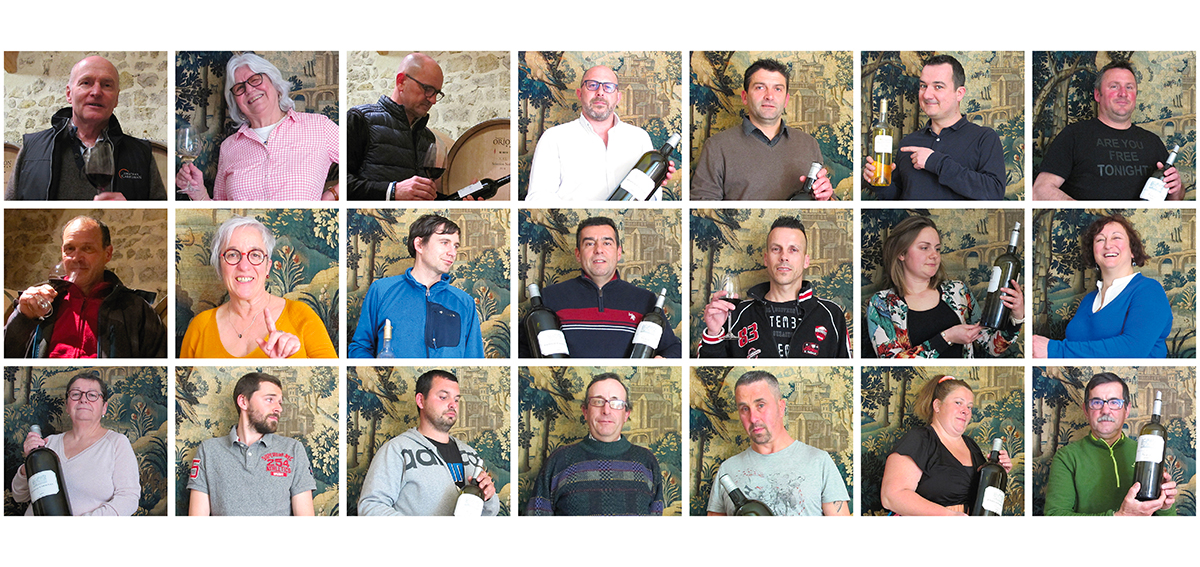 The Château produces wines under the Cadillac Côtes de Bordeaux appellation, situated in the region of Entre-deux-Mers on the slopes dominating the right bank of the Garonne River, an appellation recognised since 1973.
Come and discover our vines, our terroirs, our work in the cellar, and our winemaking methods.
Discover and visit CARIGNAN
Château Carignan is situated in Carignan de Bordeaux, just outside of Bordeaux. The estate spreads over 150 hectares with 65 hectares devoted to vines. When you come to visit, you will be greeted by a superb contemporary artwork created by an admirer of Picasso, Miguel Berrocal, as well as a beautiful rose garden. You will be able to visit the cellars in which the wine is blended and aged with their equipment on a par with that of the most famous Bordeaux wineries.

We propose visits and tasting sessions by appointment so please don't hesitate to contact us for more information:  [email protected]
In the meantime, here are some photos to give you an idea of the stunning setting that awaits you at Château Carignan.